Professor Thomas von Zglinicki has received Britain's highest award for services to gerontology.
Thomas von Zglinicki, Professor of Cellular Gerontology at Newcastle University, and Scientific Director of the Newcastle University Institute for Ageing, has received the highest honour of the BSRA; the Lord Cohen of Birkenhead Medal for services to gerontology.
First awarded in 1980 the Lord Cohen Medal recognises an individual who has made a considerable contribution to ageing research, either through original discoveries or in the promotion of gerontology in its broadest aspects. Past recipients include Professor Leonard Hayflick, who discovered the 'Hayflick limit' to cell division, and Emeritus Professor of the Newcastle University Institute for Ageing, Professor Tom Kirkwood CBE who proposed the evolutionary concept of disposable soma.
Professor von Zglinicki commented "I am delighted to receive this award, and I am humbled to have been selected by my peers for such an honour.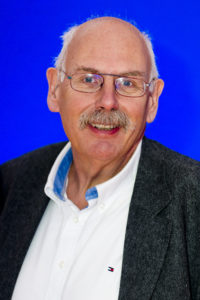 "I work within an extremely vibrant and talented group of scientists within the Newcastle University Institute for Ageing, and I feel this honour is a reflection not only of my work, but the legacy of ageing research and the number of talented people who work alongside me at Newcastle University.
"We're committed to advancing the scientific knowledge of ageing research at Newcastle University. As a society, our ageing population is increasing in numbers. Our science is dedicated to uncovering the answers to how we age, so that these extra years may be spent in better health".
Professor von Zglinicki will deliver his Lord Cohen medal lecture on the science behind healthy ageing at the 67th Annual Meeting of the BSRA on the 12th July in Exeter.  The lecture, entitled, 'Cell senescence as a target for anti-ageing interventions – hope or hype?', will make the case that it is the duty of biogerontologists to develop interventions that extend healthy life – a duty that he believes we have failed in so far. He will explore the chances that anti-senescene (senolytic) might make a difference in the foreseeable future.
Details of the ageing research that is performed at Newcastle can be found at www.ncl.ac.uk/ageing