The British Society for the Research on Ageing (BSRA) announces its new Chair, biology of ageing researcher and entrepreneur David Weinkove, Associate Professor at the Department of Biosciences, Durham University and CEO of Magnitude Biosciences Ltd.
Dr Weinkove's appointment comes in a booming era for ageing research, characterised by increasing investment in companies working on therapies to slow ageing. These longevity biotech companies are concentrated in the US but are also found in the UK, as seen with the recently announced Altos Labs, a $3bn organisation with one of its institutes based in Cambridge, England. Through the BSRA, Dr Weinkove wants to make sure that UK researchers are able to play their part in developing therapies that slow biological ageing, which could have a huge impact on healthcare. Ageing is the biggest risk factor for chronic diseases such as Alzheimer's Disease, which is more and more prevalent as populations age. Slowing ageing may help reduce the onset of these terrible conditions.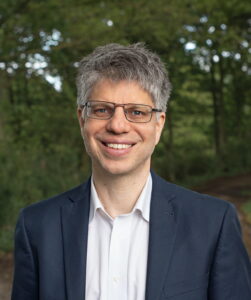 David said "I am honoured to be elected Chair of the BSRA and I plan to increase the awareness and influence of the organisation to support UK ageing research. I want to make sure evidence-based research is heard in a field that is increasingly noisy with hype. My experience in both academic and industrial ageing research puts me in a unique position to facilitate meaningful new collaborations between leading innovators."
David takes over from Prof Claire Stewart of Liverpool John Moores University after 5 years of service to the BSRA.