The 67th BSRA Annual Scientific Meeting
University of Exeter, 10th  – 12th July 2017
The Biology of Ageing and the Omics Revolution
How –omics technologies allow detailed dissection of ageing processes and age-related disease.
Local Organiser: Lorna Harries
Draft Programme is available on the following link: Programme_FINAL 2017.
Confirmed speakers:
Judith Campisi
Linda Partridge
Luigi Ferrucci
Joao Pedro de Magelhaes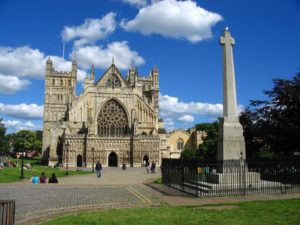 David Melzer
Brian McDonagh
David Young
Jon Mill
Joanna Bridger
Jon Houseley
Laura Haynes
Cleo Bishop
Topics include
Epigenetics: Epigenomic trajectories to health and disease, Epigenetic biomarkers of aging and applications, Epigenetic control of gene expression patterns in ageing yeast.
Transcriptomics: Transcriptomics and ageing: from humans to lab models and back again
Proteomics: Understanding age-related changes in redox signalling using proteomics
Ageing mechanisms: Building haystacks and finding needles in the genomics of ageing, 'Senescence: from young to old and back again?
Immune Ageing: How aging impacts the response to influenza
Chromosomes and chromatin: Chromosome behavioural changes in old cells
Other events
Early career researcher (ECR) event on grant writing
Public lecture by Prof Judith Campisi, The Buck Institute for Aging Research, USA
Conference dinner at Reed Hall, a stunning grade II listed building nestled in 300 acres of enchanting landscaped gardens.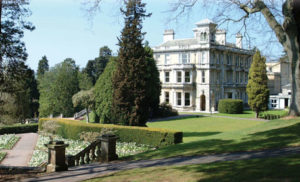 Registered participants of the BSRA 2017 ASM are eligible for a special daily registration rate at the 13th World Congress on Inflammation, July 8 – 12th 2017. Please contact info@wci2017.org for registration details.

Abstracts
Abstracts are invited for posters or considered for talks. Abstract are submitted with registration.
EXTENDED DEADLINE: May 26th 2017
Public Lecture
We are delighted to announce that Professor Judith Campisi will be giving a Public Lecture on the 10th July at 5.30PM. If you wish to attend this event please let us know by clicking here.
Registration
Register here
Special rates for BSRA members and £25 BSRA Early Career Bursaries for Students and Postdocs.
Click here to join the BSRA
Accommodation
Delegates can book accommodation from the University halls here.
The halls are close to the venue and are cost effective. Available on a first come, first serve basis.
Getting here
The conference will take place on the Streatham Campus, University of Exeter
Directions