History
The BSRA was formed as the "Club for Research on Ageing" by Professor Vladimir Korenchevsky (1880–1959) at some point prior to 1939 and as thus has a valid claim to be the world's oldest scientific society devoted to research into the biology of ageing.
For more information on the history of the BSRA please visit our Wikipedia page.
Board of Trustees
Our voluntary Board of Trustees meets at least twice a year in addition to our AGM. Members report on finance, strategy, communications, fundraising, scientific meetings and membership. New Trustees are nominated by members and elected by ballot at the charity's AGM. Trustees are appointed for a minimum of three years.
Prof Claire Stewart (Chair)
Professor Stewart is a Professor of Stem Cell Biology where she applies her expertise surrounding stem cells, muscle adaptation to healthy ageing. Her research focus throughout has therefore been on the interaction of growth factors and cytokines on cellular responses, specifically with age, injury and disease.
Dr James Brown (Communications Officer) 
James is a Senior Lecturer in Ageing Metabolism at Aston University. His research interests include adipose tissue, type 2 diabetes and frailty.
Dr David Weinkove
David Weinkove is a Senior Lecturer at the School of Biological and Biomedical Sciences at Durham University. He uses the nematode worm Caenorhabditis elegans to understand how gut microbes might influence ageing.
Prof Lorna Harries (Hon. General Secretary)
Lorna is Professor in Molecular Genetics and head of the RNA-mediated disease mechanisms group at the University of Exeter Medical School. Her research interests include -omics approaches to the study of human ageing and age-related disease processes in man.
Dr Kasia Whysall
Kasia is a Senior Lecturer at the University of Liverpool. Her research interests include how changes in gene expression play a key role during organism development, life and ageing.
Dr Cathy Slack
Cathy is a Lecturer in Biosciences at Aston University. Her research uses the fruit fly, Drosophila melanogaster, to investigate nutrient signalling pathways and their impact on healthy ageing.
Dr Viktor Korulchuk
Viktor's scientific interests lie in the area of intracellular protein trafficking and degradation pathways, especially autophagy.
Prof Richard Aspinall 
Richard is Chief Scientist, Director and Founder of Rivock Ltd; Professor (Emeritus) of Medical Technology at Anglia Ruskin and Section Editor for Immunity and Ageing and also Experimental Gerontology. His research concerns the exploration and reversal of age associated immune deficiencies and use of technology to diagnose and monitor disease.
Prof Lizzy Ostler (Honorary Treasurer)
Professor Ostler's current research is focused on the discovery and design of compounds that abrogate the negative effects of cellular senescence, including novel resveralogues.
Prof Lynne Cox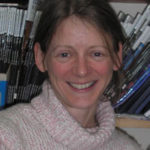 Professor Cox studies the molecular basis of human ageing, with the aim of reducing the morbidity and frailty associated with old age
 Dr Julien Ochala 
Julien is a Lecturer in Human Physiology at King's College London. His research focuses on understanding the cellular and molecular mechanisms underlying muscle wasting in various conditions, including ageing and premature ageing syndromes. To achieve this his lab uses a wide range of techniques such as single molecule biophysics, muscle cell physiology, X-ray diffraction and high-resolution confocal microscopy. His overarching goal is to provide sufficient knowledge to identify drug targets and design novel therapeutic interventions."
Scientific Advisory Board
The Scientific Advisory Board meets to discuss funding applications and to make recommendations to the Board of Trustees. Members of the Scientific Advisory Committee serve for a maximum of 3 years and consist of world leading research scientists and lay members who also serve on the BSRA Development Committee.  Lay members are invited to serve by the Trustees for their charitable or fundraising expertise in line with the needs of the research strategy.
Professor Professor Anne McArdle (Chair)
Professor Thomas Kirkwood CBE
Professor Linda Partridge DBE
Professor Tim Skerry
Professor Susan Ozanne
Professor Graeme Close
Professor Richard Aspinall
Ms. Sue Armstrong
Development  Board
The Development Committee is chaired by Ian Taylor, former MP and Science Minister, and consists of noted academics and philanthropists and is charged with developing the fundraising profile and activities of BSRA.
Ian Taylor (Chair)
Kingsley Manning
Dr David Weinkove (Outreach liaison BSRA)
Richard Faragher (Chair SAB)
Claire Stewart (Chair, BSRA trustees)
Ms. Sue Armstrong
Professor Anne McArdle (ex Officio)