Case Studies
Professor Richard Aspinall – winner of the 2015 Lord Cohen of Birkenhead Medal for pioneering research.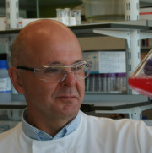 Richard is a recognised expert in the area of age associated immune deficiencies and issues concerning vaccination in older people. His recent research focus is to develop technological answers to many of the issues associated with monitoring the health status of older individuals in an ageing population.
Dr Mike Sherratt
BSRA Treasurer (2010-2013) , was awarded a fellowship by the former Research into Ageing Charity to understand skin ageing.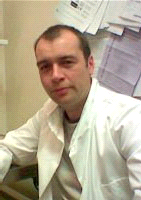 Mike's work has contributed to the Manchester Patch Test Assay  which has underpinned development of new products to improve skin health for older adults.
Professor Dawn Skelton
The first recipient of the former Research into Ageing Queen Mother Research Fellowships. Dawn is now Professor of Health and Ageing at Glasgow Caledonian University. Her scientific research showed that explosive power and asymmetry in leg muscles of older women predicted falls. She has empowered Seniors to Design Enjoyable Falls Rehabilitation Tools.